Jeff Davidson, DDS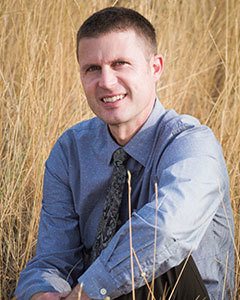 Jeff Davidson is a graduate of Virginia Commonwealth University, where he earned a Doctorate in Dental Surgery. After dental school, he completed a General Practice Residency at Mercy Medical Center in St. Louis, Missouri, gaining extensive experience in treating medically compromised patients and completing complex dental cases. Following the residency, Jeff worked for 4 years in private practice as a member of the dental medicine staff at the Mercy Medical Center. Jeff enjoys adding simple humor to the exceptional care he provides to his patients every day.
In 2015, Jeff and his family fulfilled their dreams of living in Montana and became a part of the Mountain Peak Dental team. Jeff and his family enjoy a very active outdoor lifestyle, exploring the Bitterroot Valley. In the summer months, Jeff can be found participating in triathlons while listening to anything other than country music.
---
Dylan Weishaar, DDS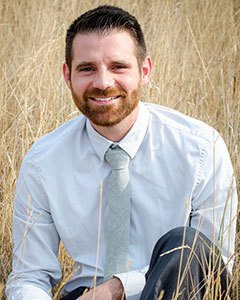 Dr. Weishaar came to us from Shelby in northern Montana, where he had been working for three years as a general dentist following his education at the Minnesota School of Dentistry. He is proficient in complex restorative treatments, general oral surgery and endodontic procedures. Being able to give his patients the time and attention they need and providing the best quality of care are very important to him.
On a personal note, Dr. Weishaar is a second-generation Montana native and enjoys many of the activities that encompass the Montana outdoor lifestyle. He and his wife, Mauri, have four boys, Dieter, Milton, Declan and Welles. The first two are identical twins! They are looking forward to raising their family in the beautiful Bitterroot Valley and getting to know the amazing people who live here.
---
Meet Our Team
Amanda – Business Office Manager/Registered Dental Hygienist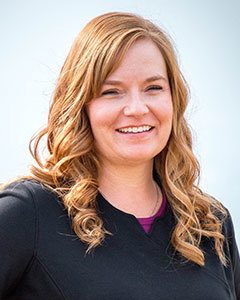 Amanda has been a part of Mountain Peak Dental since 2004. She received her Associate of Applied Science degree in dental hygiene from Sheridan College in 2004. Prior to attending dental hygiene school, she attended MSU-Great Falls to obtain training as a Certified Dental Assistant in 2000. Amanda loves having the privileged opportunity to take care of patients of all ages and oral health needs.
Amanda is a fourth-generation Bitterroot Valley native, and enjoys all that encompasses the Montana outdoor lifestyle. Amanda can be found most summers digging in the dirt of her garden and the winters climbing mountains in her family's Toyota Crawler. Her true joy comes from time with her husband, as they watch their two sons grow.
---
Bre – Registered Dental Hygienist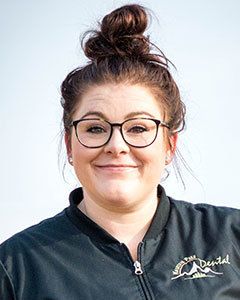 Bre graduated from Colorado Northwestern Community College in 2013 from the dental hygiene program. Bre joined the Mountain Peak Dental team in 2019. She grew up here in the beautiful Bitterroot Valley and attended Corvallis High School. Bre and her husband Josh have a beautiful son, Dawson, who will soon be turning three. Bre has a passion for patient care and oral health; she strives to make patients feel comfortable, reduce dental anxiety and takes pleasure in getting to know the patients and their family so she can better serve their needs. Bre and her family love to kayak, camp and spend time with their family and friends.
---
Sheri – Financial/Treatment Plan Coordinator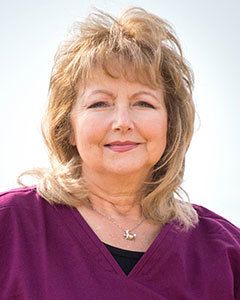 Sheri has been with Mountain Peak Dental since 2001 and has been working in the dental field for over 30 years. She attended dental assisting school in Salt Lake City, Utah, and has had experience in assisting, treatment plans, filing dental insurance and helping patients with figuring out a financial plan that fits their needs. Outside the dental office, she loves spending time with her family, painting, gardening, and quilting, quilting, and more quilting.
---
Melody – Scheduling Coordinator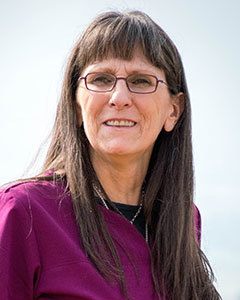 Melody is one of the first and last people you see during your visit to Mountain Peak Dental. Melody joined the practice in 2008, but she is not a newcomer to the Treasure State. A Montana native, Melody returned to Hamilton in 2007 to care for her grandfather after spending 32 years away, mostly in the Seattle area. She brings to us more than 30 years experience in the dental field.
Melody enjoys quilting, Promise Stitch, antiquing (treasure hunting as she calls it), hiking, and caring for her two rescue dogs. She has a grown son and his family that lives in Spokane, but also has a large extended family that lives right here in western Montana.
---
Sally – Scheduling Administrator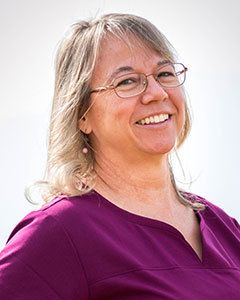 Sally enjoys her time as a scheduling administrator for Mountain Peak Dental. She joined our team in 2014 and previously worked in a dental office in Idaho for over 10 years. She and her husband have six children and two grandchildren. She loves living and playing here in the Bitterroot Valley, where she skis, skates, and plays in the water. She is our resident baker and occasionally brings treats for us to share 🙂
---
Denise – Dental Assistant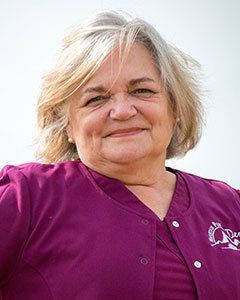 Denise came to Mountain Peak Dental in 2013, bringing more than 30 years experience. She enjoys assisting the doctors and helping guide patients through the journey of smile transition with Invisalign.
Denise loves riding horses with her sister and friends. She can always be spotted at estate and yard sales searching for antique dental instruments and selling at vintage markets. Denise has two grown children and loves being a grandmother to a darling grandson.
---